We provide quality and essential mobile in-home foot care services for seniors and individuals with challenges, home-bound or/and live in an assisted facility.
Essential care for healthier feet
2Smiley Feet is a minority-owned business birthed from a desire to provide foot care, beyond the pedicure for individuals in need. Understanding the struggle with pain and swelling in the feet led to a desire to further educate in the area of Podology. Training as a Certified Clinical Podiatric Medical Assistant (CCPMA) enables 2Smiley Feet to work with podiatrists as a Medical Technician.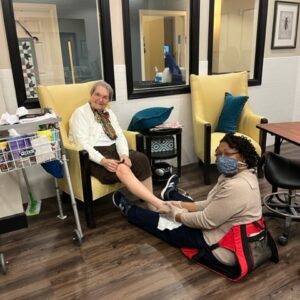 2Smiley Feet provides affordable mobile in-home foot care services for:
the elderly and seniors
diabetics
physically and intellectual challenged.
for those in hospice care
care and help for suffering with ingrown toenails.
care for dry and cracked heels.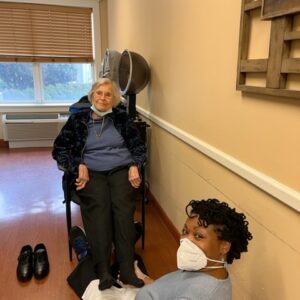 Licensed service provider for the state of Virginia
Richmond • Petersburg • Hopewell • Colonial Heights
Amelia
Charles City
Chesterfield

Dinwiddie
Goochland
Hanover
Henrico
King William
New Kent

Powhatan
Prince George
Sussex